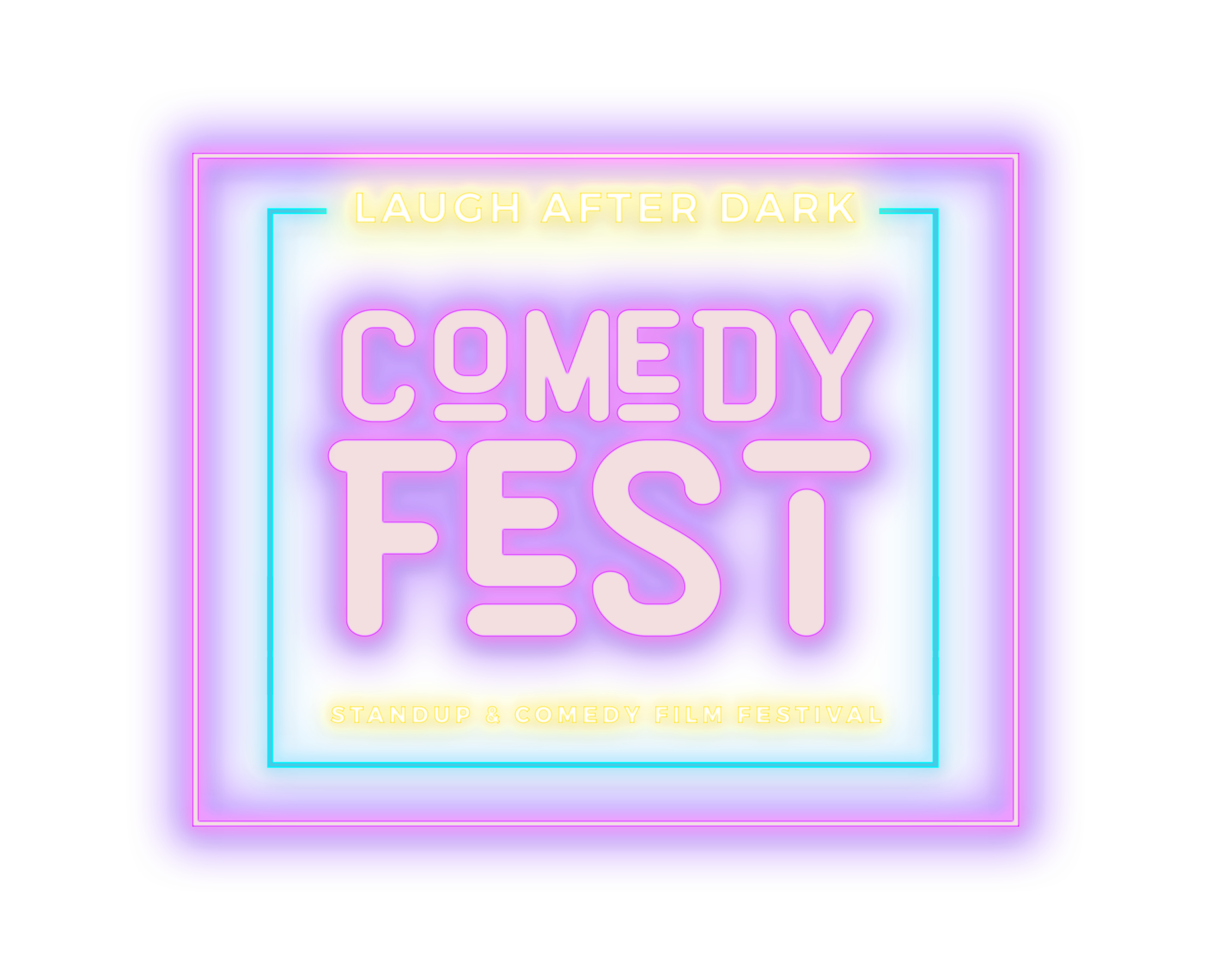 thank you for an amazing festival!
ComedyFest 2023 has officially wrapped up, and what an amazing experience it was! 
As we begin preparations for ComedyFest 2024 sign up to be among the first to know about all things ComedyFest: submissions, schedules, tickets, and more!
The Laugh After Dark ComedyFest is an annual festival that brings the entertainment community together to celebrate all things comedy. Every day feature screenings, standup showcases, industry panels and education, networking opportunities, and a variety of world-class live entertainment all in fabulous Las Vegas, NV!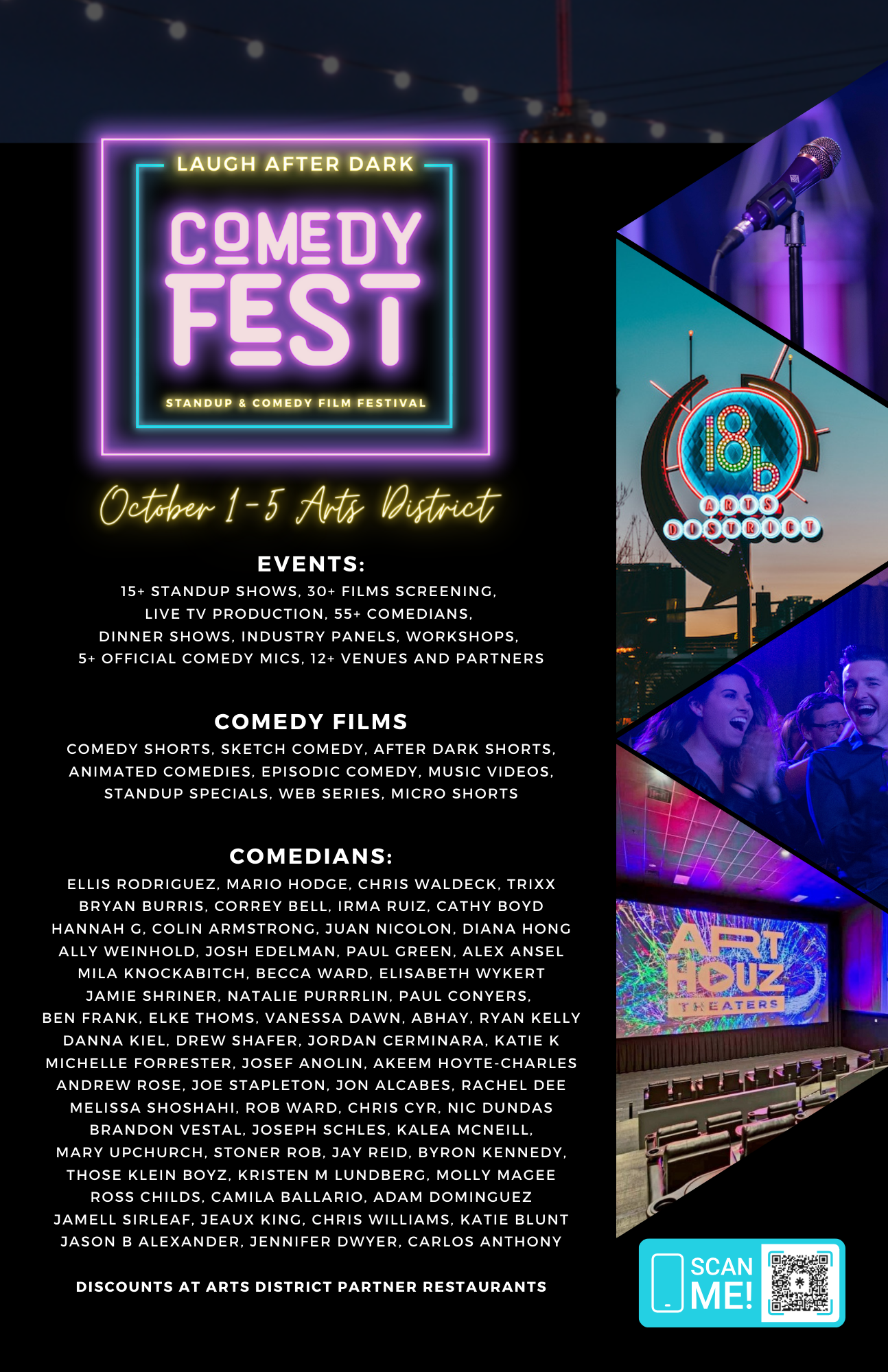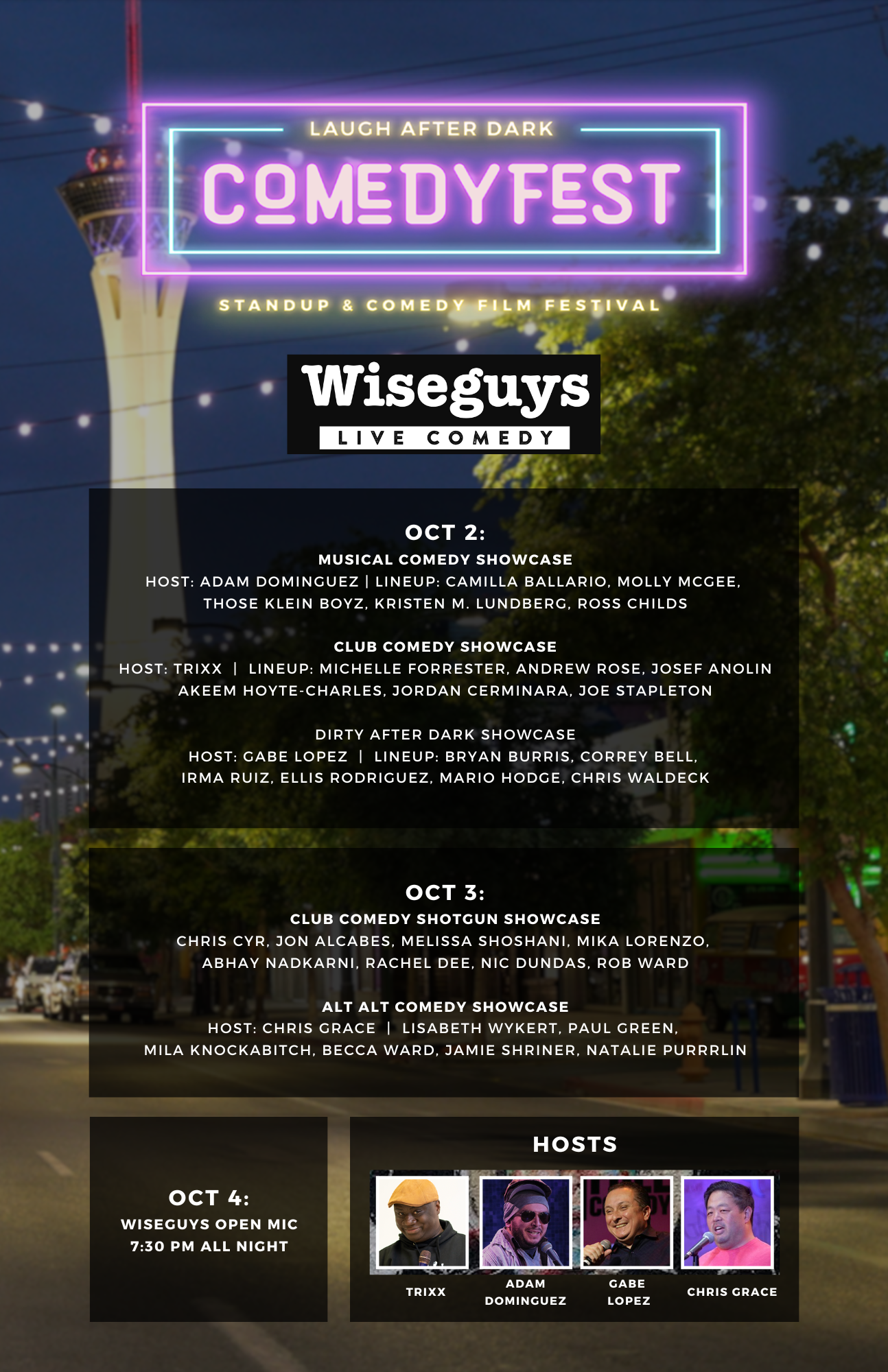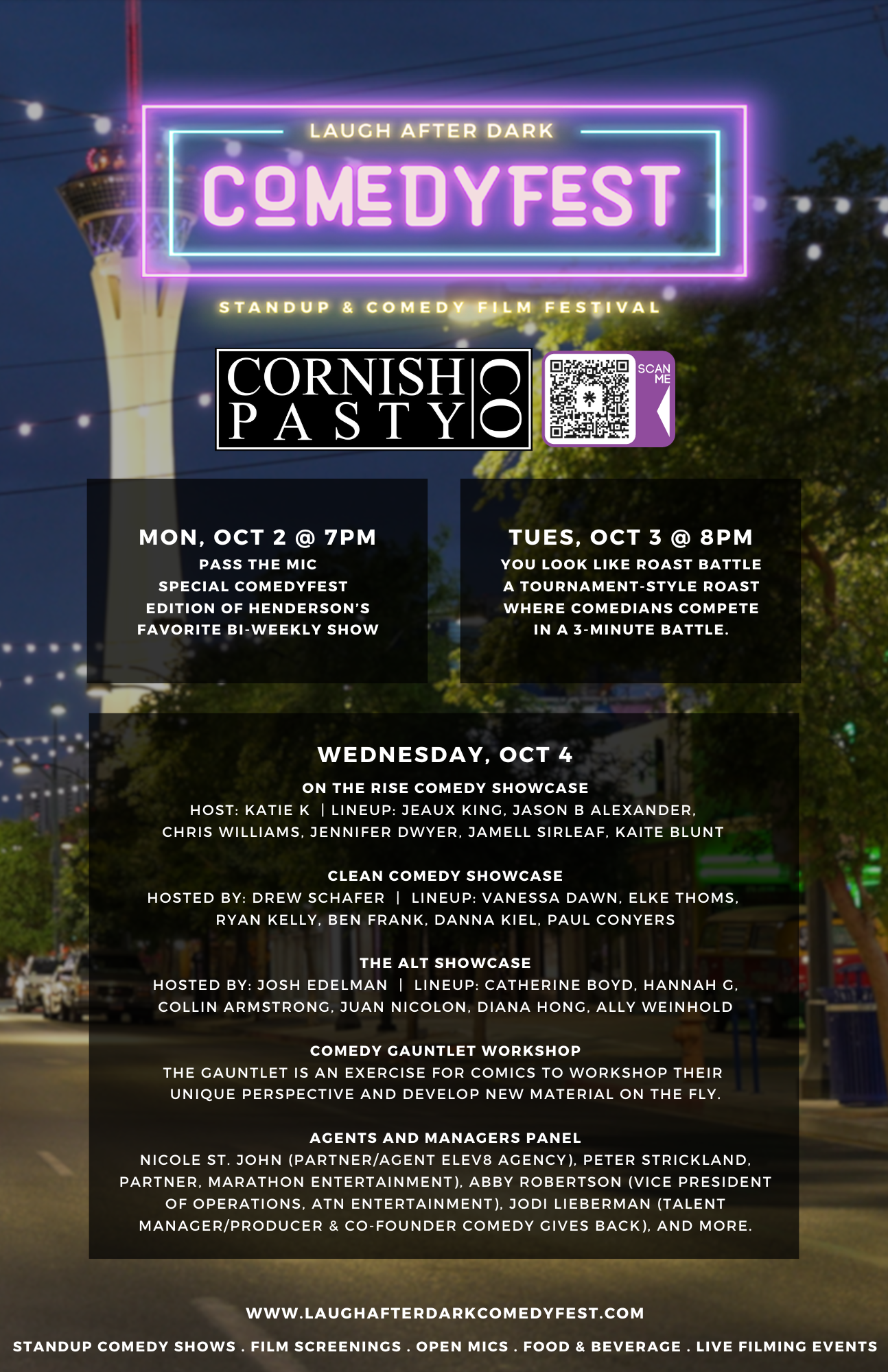 Join the LAD family now to stay up do date with all things ComedyFest including submissions, lineups, tickets, and more!
"Laugh After Dark ComedyFest was amazing!! I had a fantastic time, the lineup from comedians to films and everything in between was eclectic, stellar and hilarious. The festival director(s) were great and communicative, it was such a positive experience, I highly recommend for anyone involved in comedy."
"Laugh After Dark ComedyFest was so unique and such a fun experience. It wasn't like any festival I've ever attended. The creative mix of comedy, music and film was electric. I met so many amazing friends who I continue to follow and support today."
"I had a blast at the Laugh After Dark Comedy Fest. It was very well run, featured great comics & films and would highly recommend it!"
"Comics, regardless of experience level, would benefit greatly from attending ComedyFest in Las Vegas. The exposure to industry and networking opportunities are reasons alone. But add in the quality of shows, the curated experience, and downtown Las Vegas and it's a no brainer."
We love Las Vegas! As locals ourselves, we could not think of a better place to welcome and host our ComedyFest guests than the Downtown Arts District! Featurig some of the best foodie hotspots in the city, we have partnered with several of our favorite local gems and restaurants to offer our guests and nominees a sampling of the best Vegas has to offer!
If you are interested in aligning your brand with some of the biggest names in comedy, please reach out! We still have a few sponsorship opportunities available.